What Wood Is Good for Wood Burning?
Unlock the full potential of your pyrography skills with the perfect wood! Light and soft-grained varieties, like birch, poplar, beech, basswood, maple, aspen, walnut, and cherry, have been found to result in up to 30% less time spent burning, allowing you to focus on your art. Imagine the possibilities!
Wood burning is a craft that's been around for millennia, with the earliest pyrographic artifacts dating back to pre-first-century-AD Roman Britain and Peru. This craft, where images are burned onto wood surfaces, is quickly gaining popularity for its beautiful results.
If you're discovering the joys of wood burning, you may be wondering which varieties of wood are suitable for wood burning. Here's a handy list to get you started and a few tips and tricks on safely practicing pyrography.
The Best Wood for Pyrography
While much of it comes down to individual choice, wood availability, and cost, some varieties of wood respond better to wood burning than others. Familiarizing yourself with all the options and their pros and cons will help you pick out the best for your project.
Generally, softwoods will require less burning energy as they burn easier. Having said that, certain hardwood varieties give beautiful results, even if it requires more heat to produce them.
At the end of the day, any wood can be burned as long as it is of high quality, light-colored, and has a soft, fine grain. Here are some popular lumber options to consider when brainstorming ideas for wood burning projects.
Birch
If you're a fan of DIY pyrography projects, birch wood is an absolute must-try! With its smooth and even grain pattern, you'll achieve crisp, detailed burns that will make your designs stand out like a masterpiece. Not only that, but birch wood is also cost-effective and easy to find, making it a great option for both beginners and pros.
This sturdy hardwood won't warp or crack easily, so your projects will stand the test of time. Plus, its natural resistance to decay means you can even display your pyrography masterpieces outdoors. Make it even more unique by painting, staining, or sealing the surface before or after the burning process!
Poplar
Poplar is the soft, sensuous wood perfect for creating fine details in your DIY wood burning project. Sure, it might be a bit pricier than some other woods, but trust us – it's worth it. Its soft, consistent grain, easy availability, and excellent response to burning make poplar wood another popular option for wood burning.
The soft grain lets you create fine details and is recommended for beginners as it's easy to work with. However, poplar can be a pretty expensive wood to work with, so you'll want to minimize wastage when manipulating this lumber.
Beech
Are you tired of using boring old pine for your pyrography projects? Why not spice things up with the ever-so-elegant beech wood? Not only is it a light, creamy color that'll add a touch of class to any project, but the dark grains running through it will make your designs pop like never before. And the best part? Beech won't break the bank like those fancy-schmancy hardwoods like maple.
But before you go running to your local home improvement store, be warned: finding beech wood can be a bit of a treasure hunt. But trust us, the end result will be worth the extra effort. And if you're feeling adventurous, you can try to source it from other local retailers or online.
Basswood
Its softness and light color make basswood a good candidate for pyrography. This wonderful softwood can be easily fashioned and molded into different shapes; it responds just as well to hand tools as it does to professional tools.
Basswood is commonly used to make lightweight products, such as window shutters, veneers, and boxes. The wood's fine grain makes it easy to burn, and artists can easily create both light and dark burns on the wood surface, along with intricate details. All of this makes basswood one of the best mediums for wood burning.
Aspen
Despite its color variations, Aspen is an easy-burning hardwood that's light and soft. The uneven grain can throw off many artists, especially beginners, but as they gain experience, many artists find ways to turn the wood's color variations into advantages when they create their designs.
Aspen can be a great wood to use for wood burning projects, especially for those who are just starting out or looking for a softer, more pliable wood to work with. Just be sure to sand it smoothly before starting your project to remove any rough edges or splinters.
Maple
Maple is indeed a popular choice among wood-burning artists because of its light color and minimal grain pattern. The hardwood nature of maple means that it takes a bit more heat to burn designs into it, but the end result is well worth the effort. Maple wood burns cleanly and consistently, providing crisp, detailed designs.
Another advantage of maple is that it is not as prone to discoloration as other woods, which means that it will maintain its light color over time, providing a consistent look to your artwork. Overall, maple is a superb option for wood burning, especially for those who are looking for light-colored wood that burns cleanly and provides crisp designs.
Walnut
Walnut wood may be known for its dark, rich color, but that same color can be a bit of a double-edged sword when it comes to pyrography. On one hand, the smooth grain of the wood glides beautifully under the burner at a lower heat setting of 5-6. On the other hand, the dark color can make it difficult to see your burn marks, and colors can sometimes disappear when sealed with a clear coat.
However, the dark color of walnut can also add a certain elegance and sophistication to your projects. If you're looking for a wood that has a more formal look and can withstand the test of time, walnut may be the perfect choice for you. It is not as hard as maple, cherry, or ash, which makes it a bit more forgiving to work with, but still sturdy enough to create durable and long-lasting projects.
Cherry
Cherrywood is the stuff of art and craft enthusiasts' dreams! This wood is harvested from cherry trees, and you can find it easily in most art and craft stores. Its warm, rich color is simply mesmerizing, and its durable, hard texture makes it a joy to work with.
But, that being said, if you're looking to create intricately detailed designs with a lighter tone, the inconsistent color of cherrywood may not be the best fit for wood burning projects. Its smooth grain, however, results in a uniform burn, making it a top choice among many pyrography enthusiasts.
Other Wood Alternatives for Pyrography
Some other good options for pyrography:
Pro tip: Balsa wood is a good canvas for practice and ideal for beginners attempting budget pyrography.
What Woods Shouldn't You Burn?
As mentioned earlier, any wood variety can be burned, as long as it's at least 9.5 millimeters thick and is of sufficient quality. The problem with thin wood is that it tends to curl as it ages. Plywood is the only exception, but plywood designs tend to fade very quickly. Additionally, plywood can be toxic as it releases dangerous fumes.
Reclaimed wood and finished wood should never be used for wood burning, along with plastic and synthetic materials. The heat used to create designs can release harmful chemicals and toxic fumes from the glue and chemicals in these materials.
Dark, resinous, and grainy wood is also best avoided, as the rough and uneven surface can make them very hard to work with.
As a rule of thumb, always stick to natural, light wood that has an unobtrusive grain pattern and burns well.
How to Prepare Wood for Pyrography?
Regardless of which type of wood you used, the wood surface must be adequately prepared for burning. You can either buy already prepared wood (such as studio panels) or do it yourself.
To prepare the surface for pyrography, you need to sand it with rough-grit sandpaper (at least 60 grit), moving with the grain. Keep graduating to finer grits and sanding until you use 220 grit. You're looking for a nice, shiny, smooth surface to begin work.
Pro Tip: Use a damp cloth to wipe up any dust to prevent it from building up.
What Tools Do You Need for Wood Burning?
The great thing about wood burning is that you don't need many tools at all for your art project. You'll only need to invest carefully in a good-quality wood-burning kit or pen.
You'll use the pen to burn images into the wood surface and work like soldering irons. Pyrography pens come with different nibs and tips, with the universal tip, in different shapes being the most common.
Wire tip burner pens are the other popular option. These afford better control as they let you adjust the temperature.
Carbon paper comes in extremely handy to transfer your designs from paper to the wood surface. All you have to do is place the carbon paper beneath the sheet with the design, place both on the wood surface, and trace the design with a pencil or a pen. Et voila! Your design is transferred! You can now start burning the lines.
Staying Safe During Wood Burning While Working Like a pro
Wood burning is an excellent hobby, but it does come with some health considerations.
Burning wood will release smoke which can cause irritation to the lungs and oral and nasal passages and be suffocating. Additionally, if the wood is treated wood, such as plywood, reclaimed wood, or finished wood, burning can release highly toxic fumes.
Therefore, protective gear (a respirator mask with filters, gloves, and goggles) is non-negotiable when wood burning. Some more safety tips to keep in mind:
Beginner Pyrography FAQ.
At this point, you're likely wondering; what tools do I need? How do I transfer a design onto wood? What are some ideal woods to use for my first project? Can I use pallet wood?
Well then, check out our DIY beginner wood burning and pyrography FAQ for answers to these questions and more.
Can Pallet Wood Be Used for Wood Burning?
Pallet wood can definitely be used for wood burning provided it is not chemically treated. Chemically treated pallet wood can release toxic fumes when burned and harm your health.
It is also essential to consider the age and condition of the pallet wood you are using. Older, weathered pallet wood may be more brittle and difficult to burn, while newer, fresher wood may be easier to work with.
Additionally, pallet wood may have knots, imperfections, and other irregularities that can affect the outcome of your wood burning project. If you do choose to use pallet wood for wood burning, be sure to sand it down to remove any splinters or rough edges and test burn a small area to get a feel for how the wood burns.
Pallet wood can be a budget-friendly and unique choice for wood burning, but it is important to approach it with caution and be aware of its potential challenges.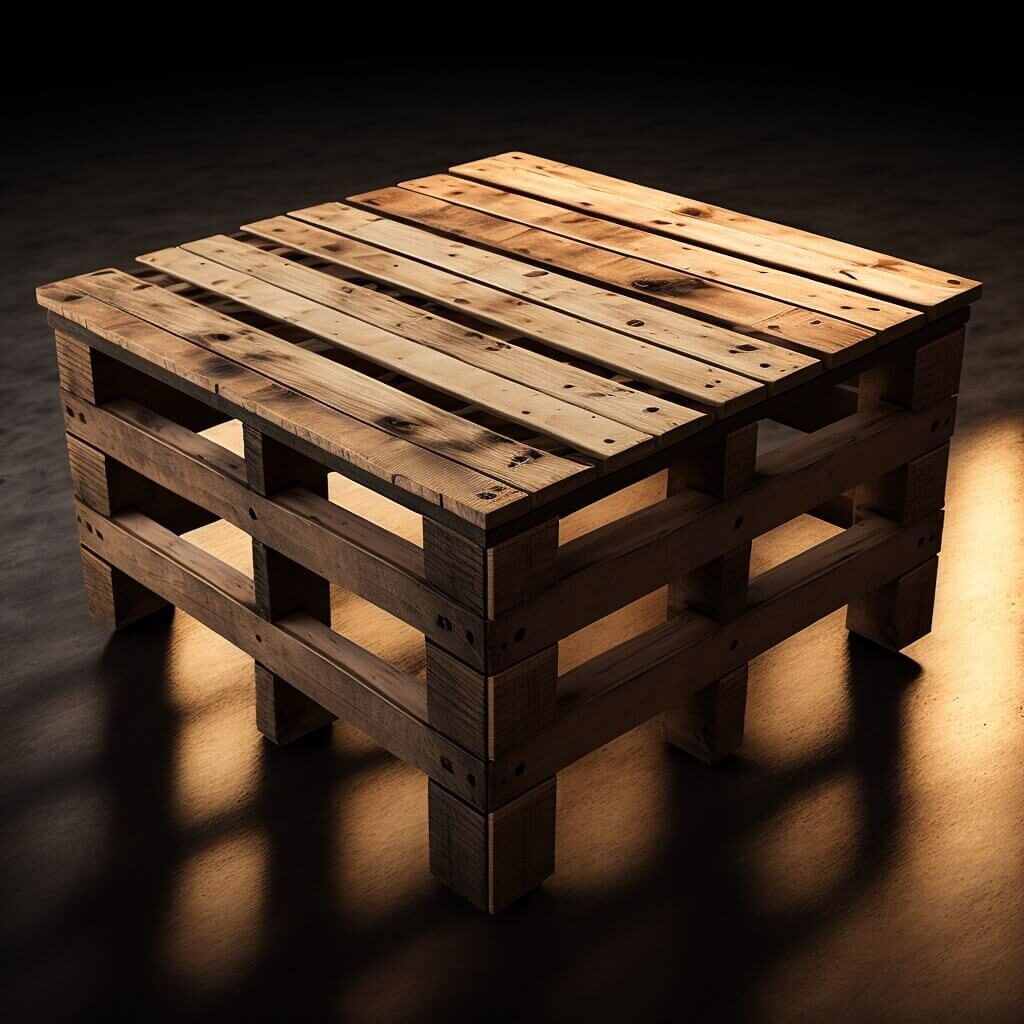 Should Wood Be Sealed after Burning?
Sealing the wood will help protect your design and keep it from fading. However, be aware that sealing can sometimes change the color of your project; various wood varieties darken to different degrees when sealed.
Additionally, sealing wood after burning can help to protect it from moisture, dirt, and other elements that may cause damage over time. If you are planning to use your wood burned piece outdoors or in a high-moisture environment, it is especially important to seal it to prevent warping or other damage.
On the other hand, if you are making an indoor decoration that will not be exposed to moisture or harsh conditions, sealing may not be necessary.
Ultimately, whether or not to seal your wood burned piece depends on your specific project and the desired outcome. It is always a good idea to test the sealant on a small, inconspicuous area of your project before applying it to the entire piece to ensure you are happy with the result.
Where to Buy Wood for Pyrography?
First things first: wood isn't exactly a one-size-fits-all product. Different types of wood have different properties, and the wood you choose will depend on your specific project and personal preferences. That being said, some states are known for having particularly good prices and availability when it comes to wood.
For the best deals on hardwoods, head to the Midwest. Indiana, Ohio, and Michigan are all home to a number of lumber mills and wood suppliers, so you'll have plenty of options to choose from. If you're more of a softwood person, the Pacific Northwest is the place to be.
Oregon and Washington are both known for their abundant forests, so you'll have no problem finding high-quality softwoods at reasonable prices.
And if you're the type of person who likes to support small businesses, check out your local woodworking studios and co-ops. These organizations often sell locally-sourced wood and support sustainable forestry practices so that you can feel good about your purchase.
The Bottom Line
Pyrography can be an exciting and even therapeutic artistic pursuit. The type of wood you use for your project can define how well the project turns out, so always do your research, taking into consideration the wood's cost and availability as well, before zeroing in on your option.
If you're looking for ideas for DIY projects to sell for profit or want to improve your wood burning skills, there are many resources available online and in woodworking stores. Consider taking a pyrography class or workshop to learn new techniques and get inspiration for your projects.
Whether you're a beginner or an experienced wood burner, there are always new ideas and techniques to explore, so don't be afraid to experiment and try something new!